News from Hawk Meadow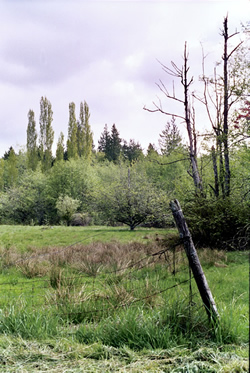 Hawk Meadow Farm is a real place, just north of Bellingham. This was an original homestead from 1889 on 160 acres. Now it is a six-acre mini-farmstead with a few sheep, a dog, and some of cats. The farm is Whatcom County designated Open Space for wildlife with a diverse mix of woods, meadow and swamp wetlands. Wildlife sightings include wood ducks, great horned owls, bald eagles, deer, cougar, and red-bellied sapsuckers.
This is also the home of Hawk Meadow Homecraft. An environmentally and socially responsible business, Hawk Meadow Homecraft attempts to promote a more sustainable lifestyle through the remodeling work we perform on our clients' homes. Below are some examples of recent news from the farm and the business.
A recent project illustrated from start to finish.
New developments in environmentally and socially responsible building.
An old farm requires constant work. The latest projects at Hawk Meadow.
Hawk Meadow Homecraft's annual volunteer project in the community.
Seasonal cycles of nature at the farm.