Portfolio: Victorian Renovation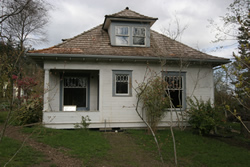 This charming little Victorian became a year long, restoration quality, job. The house is said to be the oldest in the Sehome neighborhood. It was moved to this site in the early 90's and used only for storage until now.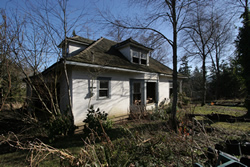 The house is a 1½ storey home. At the time I began work the house had had all the doors, interior trim, and lath and plaster removed, with parts stored for later re-installation. The homeowner worked alongside throughout the project doing significant portions of the heavy labor, and all of the painting.